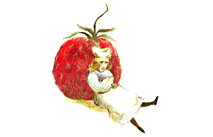 We'd love to hear from you how our new website is working. Please click the Contact Us and send us your thoughts on how to make our site better.
Rick & Ann's and Ann's Catering Participated in their 12th Women of Taste Event put on by Girls, Inc. This benefits the Girl's Inc. program.
Over the last many years we've been given "Best Of" honors in several publications such as: Oakland Magazine, East Bay Express, Diablo Magazine, etc.