Summer Solstice Menu for Saturday, June 20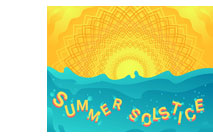 Order by 10 a.m. on Saturday, June 20th for pickup between 3 – 6 p.m.
Call to preorder today 510-649-0869!
Appetizers
Peach Crostini
Grilled peach, ricotta and arugula on a crostini; drizzled with honey and balsamic reduction
$12 – 6 crostini
Crudité
A variety of fresh assorted summer vegetables with herbed cream cheese and beet hummus
$11
Watermelon Kale Salad
Watermelon, Tuscan kale, almonds, feta cheese and blueberries with a white balsamic dressing
$15
Corn Succotash
Grilled corn succotash with lima beans, zucchini, bell pepper onion, cilantro, lime and spices
$18 quart
Dinner Entrée
Poached Salmon
Served with roasted herbed new potatoes and haricots verts; side of green goddess aioli
$26
Grilled Shrimp Pasta
Fettuccini with grilled shrimp, basil pesto, summer squash, cherry tomatoes and a touch of cream; topped with parmesan cheese. Served with an arugula salad with lemon vinaigrette
$25
Ask about our other dessert specials!