We Will Be Closed November 7th, 8th & 9th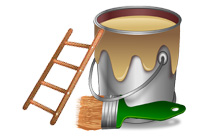 We will be closed for repairs and painting for just a few days from Tuesday, November 7 through Thursday, November 9.
We will re-open Friday, November 10. We are sorry for any inconvenience.
Please join us after with a new paint job and a new community artist showing her art.