SOLD OUT – Order Thanksgiving Dishes!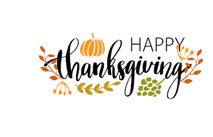 Download Thanksgiving Menu Here!
Wednesday, November 24th between 3 and 6 p.m.
Orders MUST be placed in advanced.
It is likely we will sell out so get your order in as soon as possible!
Call to pre-order today at 510-649-0869
Appetizers
Lobster Bisque
$25 quart
Mini Sweet Potato Biscuits
$16 dozen
Traditional Deviled Eggs
$16 for 10 halves
Phyllo Pastry Triangles
Butternut squash, kale & Asiago
6 for $15
DIY Crostini
Crostini, rosemary fig compote, prosciutto, Manchego cheese
OR
Crostini, brie, apple cranberry chutney, crispy sage
8 for $ 15
Cocktail Prawns
Poached prawns; served with cocktail sauce
$30 – 12 prawns
Cherry Salad
Mixed greens, arugula, radicchio, dried cherries,
toasted hazelnuts, ricotta salata and a cherry
balsamic vinaigrette dressing on the side
$15
For the Feast
Cranberry Sauce
$15 pint
Garlicky Green Beans
$22 quart
Honey Roasted Fancy Baby Carrots
$22 quart
House-made Turkey Gravy
$20 quart
Red Skin, Cream Cheese &
Chive Mashed Potatoes
$20 quart
Herb Focaccia Stuffing
$25 quart
Whole Roasted Free Range Mary's Turkey
$130 (14 to 16 lb)
Dessert
9" baked Pumpkin Pie with gingersnap crust
$25
Vanilla Whipped Cream
$6 pint
Individual Dinner Entrée
Sliced turkey breast, mashed potatoes with gravy,
herb focaccia stuffing, garlicky green beans,
fancy baby carrots, cranberry sauce and an
individual pumpkin tart with a pastry crust.
$40
Ordering multiple entrees? These can be ordered
as family style (each food item packaged together)
Please Note:
All items are oven-ready and will require re-heating.
Baking instructions will be provided
with each item.