Order Thanksgiving Entrée and Side Dishes!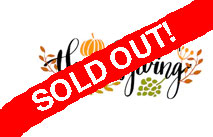 Thank you to everyone for ordering early
and your wonderful overwhelming response.
We have unfortunately reached the capacity
of what we are able to make for Thanksgiving.
We are going to try and make extra. Those items will be available in the Market in the front of the restaurant.

Please keep an eye out for our Christmas and New Year's menu.
This menu is for pickup on Wednesday, November 25th
between 3 pm and 6 pm.
Orders MUST be placed by 10 a.m. on Monday, November 23rd.
Call to preorder today 510-649-0869.
Re-Heating Instructions for Take Out Food
Hot Entree
Turkey breast, mashed potatoes with gravy,
stuffing, green beans and cranberry sauce.
$20 per person
Appetizers
Roasted Butternut Squash Soup
$13 quart
Traditional Deviled Eggs
$13 for 10 halves
Phyllo Pastry Triangles
Butternut squash, kale & Asiago
6 for $13
DIY Crostini
Crostini, rosemary fig compote, prosciutto, Manchego cheese
8 for $ 15
Crab & Artichoke Dip
Served with crostini
$30 quart
Salads & Veggies
Beet salad
Oranges, hazelnuts, fennel & feta cheese
$13 quart
Arugula Salad
Dried cherries, Marcona almonds and ricotta
salata with balsamic vinaigrette dressing
$15
Garlicky Green Beans
$20 quart
Honey Roasted Carrots
$20 quart
For the Feast
Cranberry Sauce
$12 pint
Mini Sweet Potato Biscuits
$10 dozen
House-made Turkey Gravy
$12 quart
Creamy Mashed Potatoes
$14 quart
Herb Focaccia Stuffing
$18 quart
Smoked White Cheddar Potato Gratin
$25 quart
Rack of Ribs With barbeque sauce
$30
Poached Salmon
$19.75 per lb
Uncured Applewood Smoked Niman Ranch Ham
$80 (approx. 5 lb, with orange honey glaze)
Whole Roasted Organic Diestel Turkey
$100 (14 to 16 lb)
Dessert
9" baked Pumpkin Pie
$25
Spiced Apple Cider
$15 quart
Please Note:
All items except the hot entree, are oven-ready and will require re-heating. Baking instructions will be provided with each item