In the Media
Rick & Ann's Restaurant has been featured in magazines and on television. Below are some of the places Rick & Ann's has been proud to appear.
Diners, Drive-ins & Dives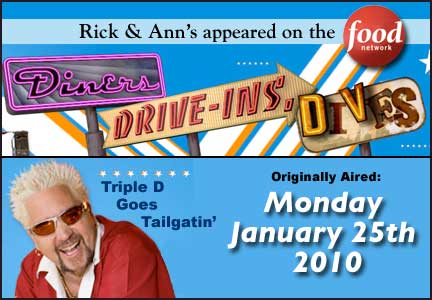 Rick cooked up our Flank Steak Sandwich with Jalapeno Pesto for Guy at the Oakland Raider's pre-game tailgate party. The camera crew then came back and featured the restaurant.

View From The Bay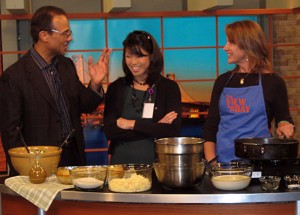 Ann made a scrumptious meal for Spencer Christian and Janelle Wang on San Francisco's The View From the Bay.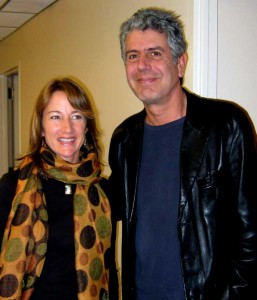 Backstage at The View From the Bay, Ann spent a few hours hanging out with Anthony Bourdain from the TV show "No Reservations."
CBS 5 Saturday Morning Show
Ann showed all the kids how to make a Mother's Day breakfast for Mom.