In the Media
Rick & Ann's Restaurant has been featured in magazines and on television. Below are some of the places Rick & Ann's has been proud to appear.
View From the Bay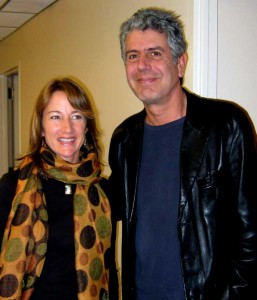 Backstage at The View From the Bay show, Ann spent time hanging out with Anthony Bourdain from the TV show "No Reservations" and "Parts Unknown." He was very lovely and they spoke together for hours about their experiences and many years in the business. RIP Mr. Bourdain.
View From The Bay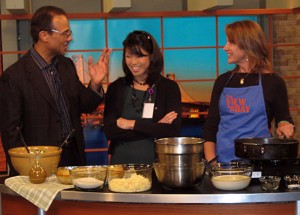 Ann made a scrumptious meal for Spencer Christian and Janelle Wang on San Francisco's The View From the Bay.
Diners, Drive-ins & Dives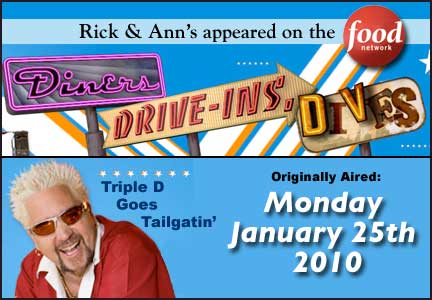 Rick cooked up our Flank Steak Sandwich with Jalapeno Pesto for Guy at the Oakland Raider's pre-game tailgate party. The camera crew then came back and featured the restaurant.
CBS 5 Saturday Morning Show

Ann showed all the kids how to make a Mother's Day breakfast for Mom.