Curbside Breakfast and Lunch Menu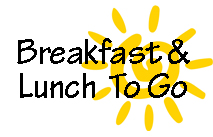 Rick & Ann's has created a convenient Breakfast and Lunch To Go menu for curbside pickup.
We have our breakfast items such as the Down South, North East, Yukon Gold Plate, Curry Tofu Scramble, Emily's Egg Plate, Cheese Omelet, and Spinach Bacon and Cheese Omelet. Our lunch items include a Grilled Cheese Sandwich, Tuna Melt, Meatloaf Sandwich, Turkey Club, Hamburger, and Vegan Burger.
Download the Rick & Ann's Breakfast and Lunch To Go Menu.
We've added a Daily Specials page that features Wine and Beer by the bottle as well as daily goods we've made that are not a part of the menu above.
Thank you for your patronage and support.
Please be safe and healthy,
-Ann