We Are Now Open For Inside & Outside Dining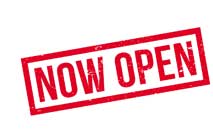 Breakfast & lunch dining is available
Friday through Sunday only from 8:30 a.m. to 2 p.m.

You can still order breakfast & lunch take out daily from 8:30 a.m. to 2 p.m. and dinner take out from 3 p.m. to 6 p.m. daily.
We will not be open for the 3 – 6 p.m. pickup or dine-in dinner service on Mother's Day, Sunday May 9th.

You can also order food from your phone!

Just download the Toast application
and search Rick & Ann's restaurant.