Rick & Ann's Restaurant Presents A Vietnamese Autumn Dinner Saturday, October 20, 2018 Once again, Rick & Ann's has invited Eating Saigon! to present a fun and delicious Vietnamese dinner at their Berkeley restaurant. Appetizer Tôm Hấp Bia –  Saigon beer-steamed shrimp Nem Chua – Viet sausage Entrée Bún Măng Vịt – Duck soup & […]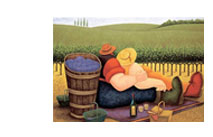 Join us on July 13th, for a Flashback Friday pop-up dinner. Ann will be cooking several often-requested customer favorites. STARTERS SALAD Grilled zucchini with sweet cherry tomatoes, served over a bed of mixed greens with a honey-balsamic vinaigrette and sprinkled with goat cheese.  $8.75 ENTREES FRIED CHICKEN BREAST Served with corn on the cob, herb […]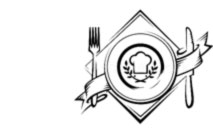 Join us on May 10th, for a Throwback Thursday pop-up dinner. Ann will be cooking several customer favorites. STARTERS LENTIL & VEGETABLE SOUP Cup: $5.25      Bowl: $6.50 SMOKED TROUT SALAD With flaky smoked trout, hericot verts, kalamata olives, potatoes, hard boiled eggs & spring mix tossed in an anchovy-garlic dressing $14.50 LITTLE GEM SALAD tossed […]
Pop-Up Dinner at Rick & Ann's Restaurant Once again, Rick & Ann's has invited Eating Saigon! to present a fun and delicious Vietnamese dinner at their Berkeley restaurant. Soup Súp cua – Crab soup Salad Hến Xúc Bánh Đa – Vietnamese river clam salad Entrée Cá Hồi Nướng- Grilled salmon marinated in fermented tofu & […]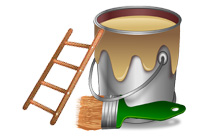 We will be closed for repairs and painting for just a few days from Tuesday, November 7 through Thursday, November 9. We will re-open Friday, November 10. We are sorry for any inconvenience. Please join us after with a new paint job and a new community artist showing her art.
It's been 29 years that we have been proudly serving our community. Thank you for continuing to join us, and for sharing us with your friends and family!
Pop-Up Dinner at Rick & Ann's Restaurant Once again, Rick & Ann's has invited Eating Saigon! to present a fun and delicious Vietnamese dinner at their Berkeley restaurant. This time, we'll be preparing a multi-course dinner that includes Bún Bò Hu? – a hearty and meaty soup that was enjoyed by the kings in Vietnam's […]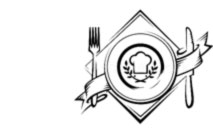 Newton's southern comfort food presents a southern pop up Friday Night Fish Fry at Rick & Ann's Restaurant. Newton's Friday Night Fish Fry Pop Up Dinner Friday, August 18, 2017 6:00 – 9:00 p.m. Prix Fixe Menu Southern Seafood Platter Catfish Jumbo Shrimp Chicken Wings Fries or Mixed Greens Sweet Tooth Fresh Peach Cobbler $39.95 […]
Summertime in Vietnam Saturday, June 24, 2017 5:30 – 8:30 p.m. Menu Salad Goi Ngo Sen – Lotus root salad with shrimp Entree Cha Gio – Crispy fried Viet spring roll Bun Cha Ha Noi – Vietnamese grilled pork and pork patties, rice noodles and fresh Viet herbs in a rich sauce Dessert Che Long […]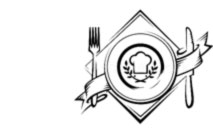 Please send us your e-mail and let us know you'd like to be on our notification list for when our Pop-Up Dinners are. Check back here often to see the menu and date and time of the next event. Thank you. We're looking forward to seeing you at dinner again.