Covid19 Restrictions and Restaurant Availability!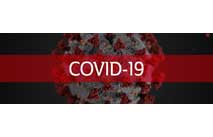 To our wonderful customers,
Due to the new safety restrictions, and our desire to keep our customers and staff safe and healthy, we will not be serving food in the restaurant for the foreseeable future. We will, however, be serving food To Go. Orders can be called in ahead of time and paid for over the phone and picked up out front. For your convenience, we will walk the food out to your car.
Download the combination Rick & Ann's and Ann's Catering Curbside Hot Meals To Go menu!
Download the Rick & Ann's Breakfast and Lunch Curbside To Go Menu.
We've added a Daily Specials page that features Wine and Beer by the bottle as well as daily goods we've made that are not a part of the menu above.
We are also working on a way to get food to seniors and other homebound people. Information will be posted in the next couple of days.
Thank you for your patronage and support.
Please be safe and healthy,
-Ann